Leinonen Norway: Accounting, Payroll, and More
If you already have a foreign-owned business in Norway or you plan to open one, Leinonen can provide expert business services that enable you to make your operation more efficient so you can concentrate on things like product development and creating an effective growth strategy.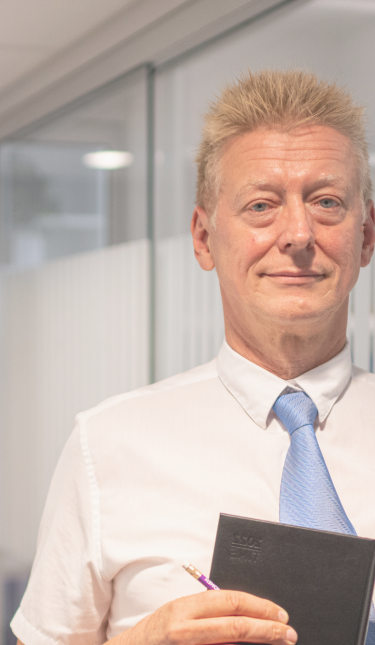 Why choose us
We offer a high degree of local expertise and perform all work to Norwegian accounting standards. Our payroll service helps ensure harmony with your workforce and our company establishment service helps new businesses create a solid foundation.

9
years helping clients in Norway
1
central location in Oslo
About Our Norway Office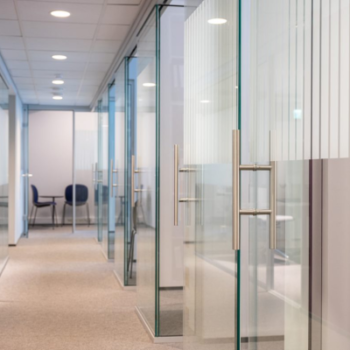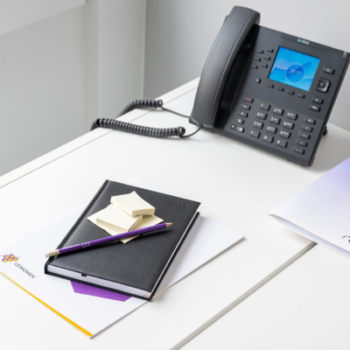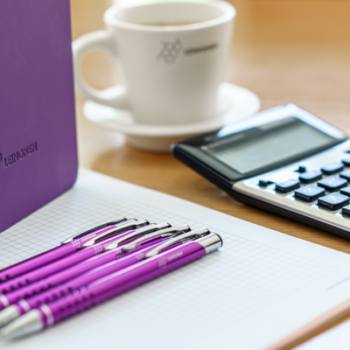 Leinonen has been operating for more than 9 years in Norway with an office in central Oslo. We have more than 15 employees who speak different languages like Norwegian, English, Finnish, Estonian, Latvian, Lithuanian, Polish, Arabic, and French.
Cross-border business can be lucrative, but it can also be problematic. New countries mean new laws and regulations, a new labour environment and a steep learning curve that can grind your business to a halt.
Leinonen has been helping businesses gain a foothold and compete in Norway since 2013. We relieve you of time-consuming processes while simultaneously ensuring compliance and obliterating that troublesome learning curve.
We are proud to offer a high-quality, tailor made service with a professional standard of communication and reliability. When you work with Leinonen, you will feel that you have a stable, long-term partner supporting you in Norway.
Contact Us Now

Benefits
Here are some other reasons so many business owners choose to outsource key processes to Leinonen, Norway:

Reliability
When you outsource your accounting, payroll and other services to Leinonen you can rest assured all work is compliant with local laws, regulations and accounting standards. You will never be hit with an unwelcome surprise when Leinonen does your books.

Time Savings
Establishing an in-house accounting department and then getting up to speed with local regulations and standards can be a frustrating process. When you outsource to Leinonen, your business avoids all that and is able to operate efficiently and effectively from Day 1.

Increased Flexibility
A flexible business is a competitive business. When you enlist Leinonen to handle your core business processes your operation will be efficient and able to quickly respond to changing market dynamics. It's the kind of competitive edge that most companies only dream of.
Services
Reassure your expanding operations will be manageable and profitable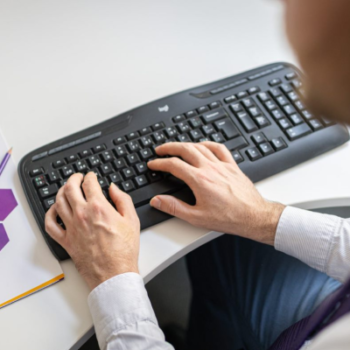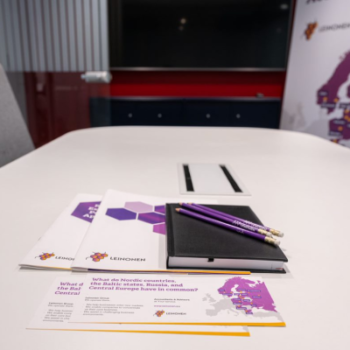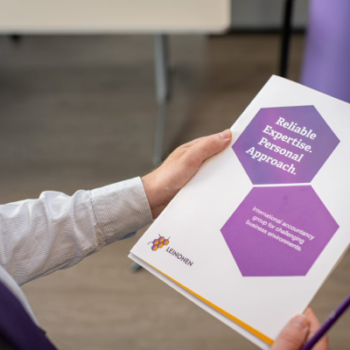 Our network of highly trained and experienced accountants and lawyers in different countries will support your company on an ongoing basis while minimizing your cost.
01
Contact
If you would like to make your Norwegian enterprise more efficient and productive, get in touch with the team at Leinonen by filling out the contact form on our website.
02
Lets Talk
Someone will get back to you presently to set up a virtual meeting. During that meeting, we will learn more about your business and formulate a proposal regarding which of our services will be right for you.
Recent Posts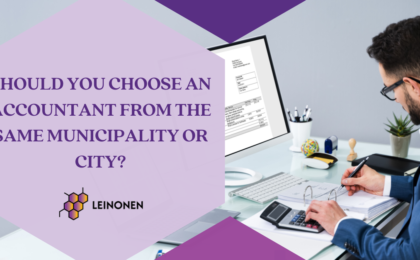 Taking wrinkled receipts to the accountant became history. Today, information travels in bits, and a large part transfers automatically to our software. In the past,…
Continue reading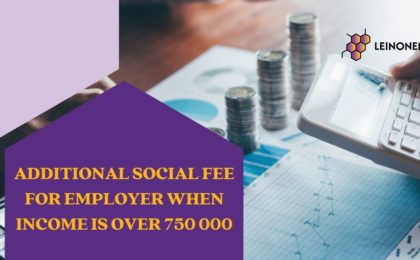 When an employee's yearly income is over 750 000 NOK, an employer must pay an additional social fee of 5 % for a sum over…
Continue reading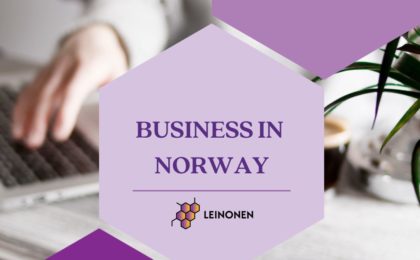 COMPANY ESTABLISHMENT Before undertaking business activity in Norway, it is necessary to choose which type of legal entity to form. The type of business form…
Continue reading
Contact Us
Use the form to send a quick inquiry.
Looking for service in a different country?