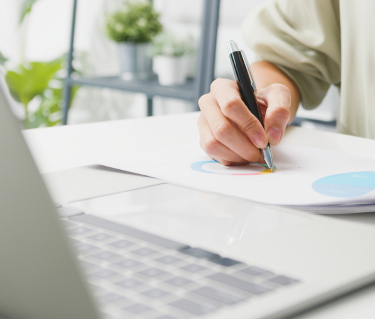 Leinonen Group Data Privacy Policy is intended to provide the data subject with information about the lawfulness, fairness and transparency of data procession purposes, scope and matters of personal data collection, personal data protection, personal data procession and procession time, as well as about the rights of the data subject to erase or rectify personal data.
Unless advised otherwise, this data privacy policy applies to the direct and indirect subsidiaries of APIDAE OY, registration No. 0780199-4, legal address: Clayhillsintie 5, 49220 SILTAKYLÄ, Finland (hereinafter – the "Leinonen Group") that process personal data in the European Union, European Economic Area and other countries, where Leinonen Group has offices.
Data processors of Leinonen Group are:

Leinonen OÜ, registered address at Põhja puiestee 25, 10111 Tallinn, Estonia, email address: contact@leinonen.ee ;
Leinonen SIA, registered address at Vīlandes iela 3-3, Rīga, LV-1011, Latvia, email address leinonen@leinonen.lv ;
Leinonen UAB in Lithuania:

registered address at Labdarių g. 5, LT-01120, Vilnius, Lithuania, email address leinonen@leinonen.lt ;
Registered address at K. Donelaičio str. 62, LT-44248, Kaunas, Lithuania, email address: leinonen@leinonen.lt ;

Tehotilit OY, registered address at Malminkaari 23 A, 00700, Helsinki, Finland, email address; contact@leinonengroup.fi ;
Leinonen AB, registered address at Kammakargatan 7, 111 40, Stockholm, Sweden, email address: harri.reiman@leinonensweden.se ;
Leinonen AS, registered address at Fridtjof Nansens Plass 5, 0160 Oslo, Norway, email address: contact@leinonen.no ;
Leinonen SP.ZO.O, registered address at Ul. Piękna 68 00-672, Warszawa, Poland, email address leinonen@leinonen.pl ;
Leinonen TOV, registered address at Igorіvska 1/8, UA-04070, Kiev, Ukraine, email address: contactukraine@leinonen.eu ;
Leinonen Hungary KFT, registered address at Városligeti fasor 47-49, 1071, Budapest, Hungary, email address: contact@leinonen.hu ;
Leinonen EOOD, registered address 44, Vitosha bul., floor 2, 1000, Sofia, Bulgaria, email address: contact@leinonen.bg ;

Leinonen Group may collect, hold, use and disclose i.e. process information about individuals which may constitute personal data under the Regulation (EU) 2016/679 of the European Parliament and of the Council of 27 April 2016 on the protection of natural persons with regard to the processing of personal data and on the free movement of such data, and repealing Directive 95/46/EC (General Data Protection Regulation) and implementing laws, as well as the laws of specific country.
Leinonen Group offices, which are situated beyond borders of European Union or European Economic Area guarantee to ensure the same level of data subject personal data protection as prescribed by General Data Protection Regulation.
The personal data of data subject may be processed by Leinonen Group including if at least one of below mentioned condition is implemented:

the data subject has given his consent to the processing of his or her personal data for one or more specific purposes;    
processing is necessary for the performance of a contract to which data subject is party or in order to take steps at the request of the data subject prior to entering into a contract;
processing is necessary for compliance with a legal obligation to which the Leinonen Group is subject;
processing is necessary in order to protect the vital interests of the data subject or of another natural person;
processing is necessary for the performance of a task carried out in the public interest or in the exercise of official authority vested in the Leinonen Group;
processing is necessary for the purposes of the legitimate interests pursued by the Leinonen Group or by a third party, except where such interests are overridden by the interests or fundamental rights and freedoms of the data subject which require protection of personal data.

Data subjects whose personal data Leinonen Group processes is entitled to request to modify and demand to delete his or her personal data, or to limit the processing of his or her data by sending e-mail to related office of Leinonen Group.
Leinonen Group stores and processes data subject personal data while there is at least one of the following criteria:

for as long as the concluded contract with the data subject is in force;
for as long as exist legitimate interests (e.g. to file a complaint or bring a legal action);
for as long as Leinonen Group has a legal obligation to store the data;
After expiration of the above-mentioned circumstances Leinonen Group erase personal data of data subject.
Leinonen Group processes data subject data by using the technology possibilities, considering the existing privacy risks and reasonable organizational, financial and technical resources of Leinonen Group, including the following security measures:

data encryption by transmitting data (SSL encryption);
firewall;
prevention of intrusion and detection programs;
other protective measures in accordance with current technical development possibilities.

If you chose to visit Leinonen Group website, we will place small files called cookies on your computer or mobile device.
What are cookies?
Cookies enable the website to remember your actions and preferences over a period of time, so you don't have to keep re-entering them whenever you come back to the site or browse from one page to another.
Additionally, as most websites, we use third party technologies, which collects data about user's activity on our website. This helps us to understand how useful the website is and how to improve it.
You consent to our cookies and third party technologies we use, if you continue to use our website. Enabling these cookies is not strictly necessary for the main functions of the website to work, but it will provide you with a better browsing experience. However, you can delete or block these cookies at any time (see more information below).
How do we use cookies?
Leinonen Group pages use "session" and "persistent" cookies.
"Session" cookies are used to remember, for example, your language choices and display preferences (such as contrast color settings or font size). These cookies are deleted from your computer when you close your browser.
Leinonen Group also uses a limited number of persistent cookies, including third party technologies. These remain stored on your computer until you delete them, or until they expire after, usually after a short period of time going up to 1 year.
The persistent cookies contain the following information:
the state (collapsed or expanded) of some menus and widgets;
the selected tab in the widgets.
What kind of third party technologies we use?
Third party technologies help us to collect data for statistical and marketing purpose, which helps us to better understand user's experience with our site and improve it. We use the collected data to create personalized ads, improve user experience on the website, monitor the performance of the website, improve the website technical characteristics and improve the services we provide
Data collected by cookies we use include, but is not limited to: tracking amount of time spent on the web-page, which links user chooses to click, what content or design users prefer, how many and which pages has user visited and etc. Third party technologies use cookies and other methods to collect data on our users' behaviour and their device.
The technologies and cookies we use are well known and trusted:
How do we store the collected data?
The cookie-related information is not used to identify you personally and the data collected on your browsing behaviour on our website is kept in fully secure conditions. The data is stored in a pseudonymized user profile. We will not use this data to identify individual users or match it with further data on an individual user. These cookies are not used for any purpose other than those described here.
To whom we transfer the data collected with cookies?
Data collected may be transferred to Leinonen Group companies as well as to our marketing and technology partners for the purpose to use them in line with the use cases described above.
How to control cookies?
You can control and/or delete cookies as you wish. Within your browser, you can choose whether you wish to accept cookies or not. Different browsers make different controls available to you. Generally, your browser will offer you the choice to accept, refuse or delete cookies at all times, or those from providers that website owners use i.e. third party cookies, or those from specific websites.
Note, if you block cookies on our website, you may be unable to access certain areas of our website and certain functions and pages will not work in the usual way.
Manufacturer's instructions for cookie controls for the most common web browsers:
If the data subject considers that processing of his or her personal data by Leinonen Group may violate his or her rights, data subject is entitled to send a complaint to Leinonen Group e-mail address or to its registered address. Leinonen Group without unreasonable delay within one month will review data subject complaint and provide a detailed answer.
Data subject is entitled to bring a complaint to Data State Inspection of the specific country, where the Leinonen Group office is situated.
This privacy statement may change from time to time and should be reviewed periodically. Effective and preceding wordings of Data Privacy policy are available at Leinonen Group website.